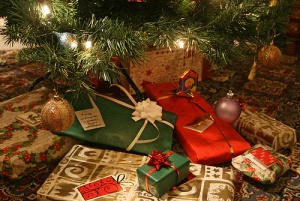 Although Black Friday is now behind us, there is still a little more than two weeks of Christmas shopping time left. You may find yourself needing to fill the wishes of a little one, whether you're buying for your own children, grandchildren, or family friends.
When choosing a toy for children, it's important to choose one that's safe. Here are just a few tips to aid your gift purchase:
Make sure the toy is age-appropriate. Read and follow the age guidelines on toy packaging. Even a toy for a 3-year-old could have parts too small for a 2-year-old to handle.
Check for small, loose parts that a child can swallow. Anything that can pass through a toilet paper tube is too small to be given to a child under 3 years old.
Be sure the toy is non-toxic. Make sure the toy has a non-toxic, durable finish. Art supplies should have the ACMI (Art and Creative Material Institute, Inc.) seal, which means its non-toxic.
Check to see if the toy has been recalled. The U.S. Consumer Product Safety Commission lists recalled products on their website. If you've purchased a toy months before the holiday, you may want to check the CPSC's online list to be sure it has not been recalled.
Remember these tips to keep your Christmas merry and bright. Best of luck with your shopping!