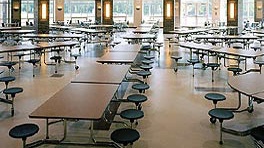 Employees of seven of Philadelphia's largest health systems are suing their employers, claiming they were not compensated for working through unpaid lunch breaks.
The seven health systems include the University of Pennsylvania Health System, the Jefferson Health System, Temple University Health System, Mercy Health System, Albert Einstein Healthcare Network, Abington Memorial Hospital, and Aria Health System.
In an article on philly.com, Mercy Health System said in a statement, "We remain committed to fair and lawful pay practices and plan to defend ourselves vigorously in any lawsuit."
Suits were filed in federal and state courts. According to federal and state law, hourly workers are required to be paid for all the time that they are working. The hospitals use a computerized payroll system that automatically deducts an unpaid half-hour lunch break. Hourly employees, including nurses, technicians, and janitors, who are too busy to take lunch, are not paid unless they ask for compensation.
Hospital employees choose to work through breaks because they are reluctant to leave their coworkers shorthanded. Others are afraid to push for their pay for fear of losing their jobs in this economy.

If you are an hourly employee and you feel that you are not being properly compensated for your travel to a job site, or the time required to dress in your work uniform, you may have a case. Let the wage and hour attorneys at O'Connor Law work with you to get you the compensation you deserve.