It's become a tradition for the staff and attorneys of O'Connor Law to celebrate Día de los Reyes Magos, or Three Kings Day, with the Hispanic community in Reading, and this year was no exception.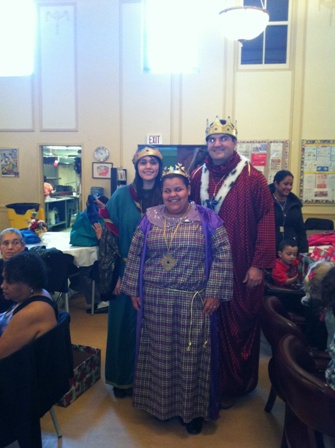 Three Kings Day is one of the most celebrated Hispanic holidays, especially in Puerto Rico and Mexico. It takes place on Jan. 6, also known as the Epiphany. It commemorates the day when the Three Wise Men followed the star to Bethlehem, bringing gifts of gold, frankincense, and myrrh to baby Jesus in the manger.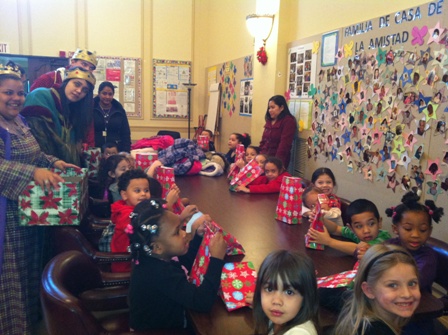 This year's Three Kings Day was held on Monday, January 7th at the Casa de la Amistad senior center in the Centro Hispano Daniel Torres in Reading. The celebration brought together children from the YMCA of Reading as well as seniors from the center.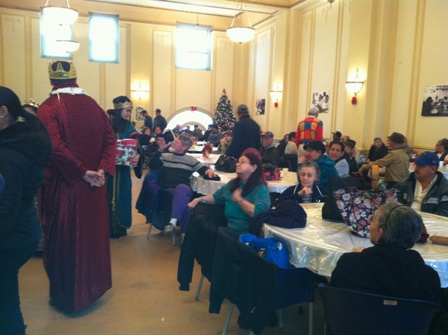 Atty. Dave Miller dressed as a King along with staff members Ana Teresa Lopez and Grisel Pedraza. They gave out goody bags to the children that included puppets, a manger scene sticker set, crayons, pens, as well as other gifts. Candy was also given out as well as gifts for the seniors.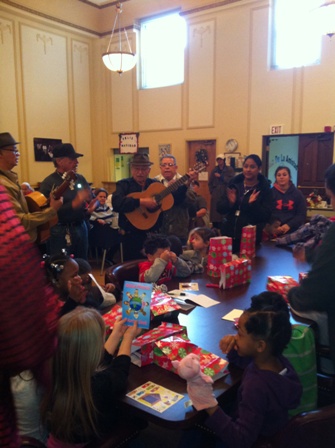 Music was provided by Juan Ortiz and Carmelo Vazquez from the Reading area who played traditional Hispanic songs on acoustic guitar, such as Feliz Navidad, while the children and seniors clapped and sang along. It was a wonderful day and we were glad to share it with the community!