The job of a workers' compensation claims investigator is to discredit the injured worker's claim for disability compensation. Under the laws of Pennsylvania, an insurance company may legally hire an investigator to perform surveillance on an injured worker. The surveillance is conducted in an attempt to catch the injured worker engaging in any physical activity that may be outside of his or her work restrictions.
Although investigators may not commit trespass, such as taking pictures of the injured worker inside his or her home, they may follow the injured worker, speak with neighbors, and take videotapes of the injured worker conducting normal activities in public. More often than not, these methods of surveillance can cost the investigator and the insurance company a lot of time and money.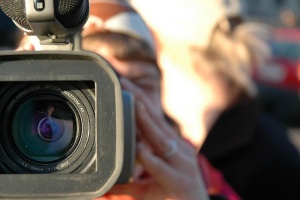 But with the emergence of social networking sites, like Facebook, MySpace, LinkedIn, and Twitter, the job of the claims investigator has now been made even easier.
"A lot of people post things they don't expect the insurance carrier is going to be looking at," said Frank Pinder, president of the fraud and special investigations unit of GlobalOptions Group, an Orlando, Florida-based insurance claims investigation service. In an article by Roberto Ceniceros on Workforce.com, Pinder added, "Their geology hobbies, reunions, bowling, the leagues they are involved in, fishing tournaments, hunting clubs…pastimes, organizations. Then you can further mine that for information [counter to] their claim."
By searching for a claimant's profile on sites like Facebook or MySpace, investigators can uncover a myriad of self-incriminating information, such as dates of sporting events in which the claimant is participating. Social networking sites can also contain time-stamped photos and videos showing claimants involved in physical activities that could be outside the level of disability that the injured worker is claiming.
"It just amazes us how much information people provide," said Howard Schneider, president of Schneider Associates, a private investigative agency in Thousand Oaks, California.
Injured workers should be aware not only that their activities could be videotaped by an investigator, but also that any information they provide online can be easily accessible to the general public. It may not only be family and friends who are accessing their profiles, but insurance claims investigators, as well. This type of evidence may be used to challenge the injured worker's medical testimony or to try to convince a workers' compensation Judge that the injured worker is not as disabled as he or she is asking the Judge to believe.

It is a good idea to consult with a workers compensation lawyer at O'Connor Law as surveillance is often an event that triggers litigation. The Pennsylvania workers' compensation lawyer team at O'Connor Law is ready to begin tackling your legal problem today. Email or call our toll free number at 1 (800) 518-4LAW for a free initial consultation and review of your case.