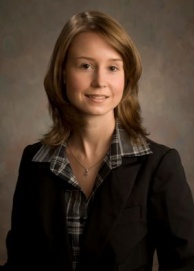 Michael J. O'Connor announced the addition of Attorney Valeen D. Hykes to the attorney team at Michael J. O'Connor & Associates.
Hykes received her Juris Doctor from Thomas M. Cooley Law School.
Hykes began her career in 2007 as a law clerk working for Maro & Maro, P.C., Norristown, PA. She also researched current laws affecting health care savings accounts for First HSA, Reading, PA. Hykes passed the bar in 2009.
Before receiving her degree, Hykes was a research analyst and legislative fellow in the Pennsylvania House of Representatives, working directly with the House Education Committee and the Commission on Rural Education. She was also a legislative assistant in the Michigan House of Representatives.
Attorney Hykes is a member of the American Bar Association, the Pennsylvania Bar Association, and the Berks County Bar Association.

Michael J. O'Connor & Associates offer legal services with an emphasis on Workers' Compensation, Personal Injury and Social Security Disability. In addition to its principal office at 608 West Oak Street in Frackville, the law firm of Michael J. O'Connor & Associates has offices conveniently located in Allentown, Bloomsburg, Hazleton, Lancaster, Pittsburgh, Reading, Scranton, Stroudsburg, Sunbury, Wilkes-Barre and Williamsport. The firm can be reached by calling 1-(800) 518-4LAW.